See what our clients are saying about our services




Ongoing communication with AmazonexpertZ is great. We have a call every week and the team is very good at sending emails weekly to follow up on documents needed. They do a great job at monitoring cases and keeping up with the status of our account on Amazon. AmazonexpertZ team is incredibly knowledgeable about the inner workings of Amazon and quick to respond to requests. They work hard to get things done that need to get done.


Ecommerce Account Manager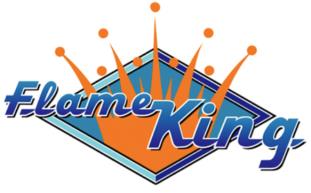 I have been extremely happy with the communication and service from AmazonexpertZ. They are always on top of the situation whenever there is any issue and they will communicate with Amazon before I even ask them to! The service is really amazing. Anyone looking for help with their Amazon account should not hesitate to use the services of AmazonexpertZ. You will be so happy you gave them a try because they take any headache away from dealing with all of the tricky rules and changes that Amazon is constantly adding.
Ben



Our experience with Amazon Expertz has been positive and we always receive timely and insightful replies. Our brand has directly benefited from the hard work amazon expertz has dedicated to our account. I would recommend amazon expertz as they truly provide value added services in managing our AMS account as well as working through all the nuances Amazon presents to suppliers on a daily basis.


Brian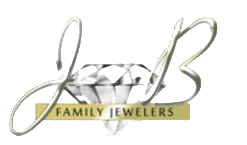 AmazonexpertZ does a great job in keeping ongoing communications throughout the entire length of the project. I never had to ask for updates, they were provided regularly and in perfect detail. The response time was so quick and I never had to ask a question twice. Highly recommend for anyone looking for a smooth process and efficient results.  They really know the ins and outs of the service that they provide, living up to their "expert" name.
J&B Family Jewelers
The ongoing communication with AmazonexpertZ is clear and concise. Whenever I send a request to Ravi and the team, I am confident that my request will be handled in a quick and efficient manner. If any issues arise with my request, the team is diligent in ensuring that the issue is moved through


Amazon's system as quickly as possible. Once a month, we have a recap meeting where the team discusses open issues and topics.


Normally there is not much to discuss given how quickly the team handles my requests. If someone from another company of similar size was seeking a recommendation for services that AmazonexpertZ provides, I would definitely recommend their services. I would proceed to tell them that AmazonexpertZ has a team of people that have experience working internally at Amazon and this gives me great confidence that their knowledge is relevant to the services they provide.



James F – Senior eCommerce Manager
The team are very responsive and reactive any time of the day, despite the time difference between our countries (UK and India) and the weekly and monthly reports are always very detailed and the team is always able to give us the exact information we need. I would definitely recommend Amazon Expertz.  The team are able to manage the continual Amazon problems much better than we can because of their knowledge of how Amazon works.  Since working with the team, our sales have increased by over 200% (in 18 months) and are continuing to rise.  The team is reliable and are always available to act on any issues or questions that we ask.
Kate Way - Senior Marketing Executive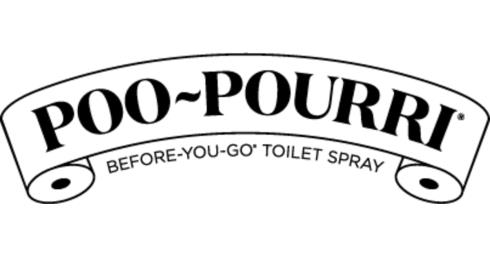 Ravi and his team at AmazonExpertz are invaluable to the success of our business on Amazon. They tackle the difficult aspects of Amazon, like chargebacks and invoicing, in a way that no other agency I've worked with has. They are organized, thorough, and always a joy to work with. I trust the AE team to execute strategic priorities and they have always produced consistent results. I'd highly recommend partnering with them.
Afton








Ravi and team performed well. And you never bugged us about the time/cost to solve this. We liked that and were happy with the outcome. Though you did not request it, My colleague and I would like to add a little extra bonus to this project, as a reward for the diligence and commitment of your team to solving this. When you send the invoice to me for the final $750, add $250 to that, for a total final invoice of USD$1,000. Our way of saying: "Job well done."
Thrive Natural Care
AmazonexpertZ has been instrumental in our success in creating managing and maintaining a successful web site for our line and we will soon be launching our second venture with Amazonexpertz.


They have not only managed the sales on a weekly basis but have also handled the advertising to boost sales on the site. Along with watching over all details and reporting to us on a weekly basis they have advised us on inventory management to assure that we have goods available at Amazon.

They have also been instrumental in solving problems as they occur and navigating the ever-challenging world of Amazon. I have found their communication to be extremely good. They offer us consistent reporting so that we can see all aspects of our web site performance and possible needs.

I have found AmazonexpertZ to be extremely knowledgeable and very helpful and consider them to be valuable partners with our on-line sales efforts.


I would highly recommend them to any of my colleagues needing expertise and assistance with building, maintaining and growing their business on Amazon.



Mark – CEO
AmazonexpertZ takes a lot off of my plate when it comes to managing our Amazon account. They also provide important services that just wouldn't get done if we solely managed the account in- house. Continuous content monitoring and updating (including SEO, keyword optimization), setting up and managing variants, corralling 3P sellers, and disputing chargebacks; these are just a few examples of the services they provide that make a significant impact on our business. Through our partnership with AmazonexpertZ we have seen our Amazon business grow by over 70%. The AmazonexpertZ team provides proactive communications and task reminders via email, regular status check-in calls, and they are very responsive (typically within 12 – 24 hours). My one suggestion would be to switch from a predominantly email-based communication system to a project/team management app (i.e. Todoist, Slack, etc.). With the number of emails we receive, they sometimes get lost or lose a sense of urgency (which is why the regular status check calls are so important, btw). A project/team management app can be customized by users to define the types and frequency of email reminders. They are also helpful in setting priorities, alerting past due or urgent items, and reporting on status/progress

Adam J. Davidson - Director
I'd recommend AmazonexpertZ to others.
CEO